Orit Siman-Tov

| The Rear

Curator: Joshua Simon | Artistic Director: Dalia Levin

Sep. 23, 2007 - Dec. 15, 2007

Salvage Excavations, 2005-2007, photographs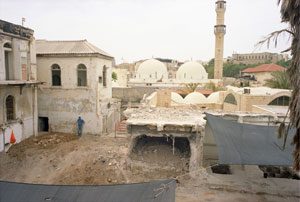 In this series Orit Siman-Tov took photographs of different sites in Israel where salvage excavations took place. Salvage excavations are unplanned excavations, conducted after the uncovering of archeological findings during construction or development works. In these situations the construction activities are halted, and for a brief period of time, in the effort of rescuing historical findings, the construction site becomes an excavation site.