Kader Attia

| VideoZone

Curator: Tami Katz-Freiman

Nov. 20, 2004 - Feb. 12, 2005

Shadow, 2003, video, 3 min
Loose Weight, 2004, wall installation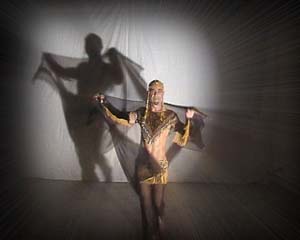 Kader Attia was born in France in 1970 to a family of Muslim emigrants from Algiers. His work, mainly in photography, video and installation, reflects the bleak socio-political state-of-affairs in France that is forced to deal with millions of North African Muslims who have lost all hope of assimilating into French society. As a member of the North African community, Attia explores the identity struggles of his uprooted culture vis-à-vis the seductiveness of Western affluent society and consumerist lifestyle, employing critical self-reflexivity rife with humor and cynicism. His work is rooted in the duality of these radically different worlds.